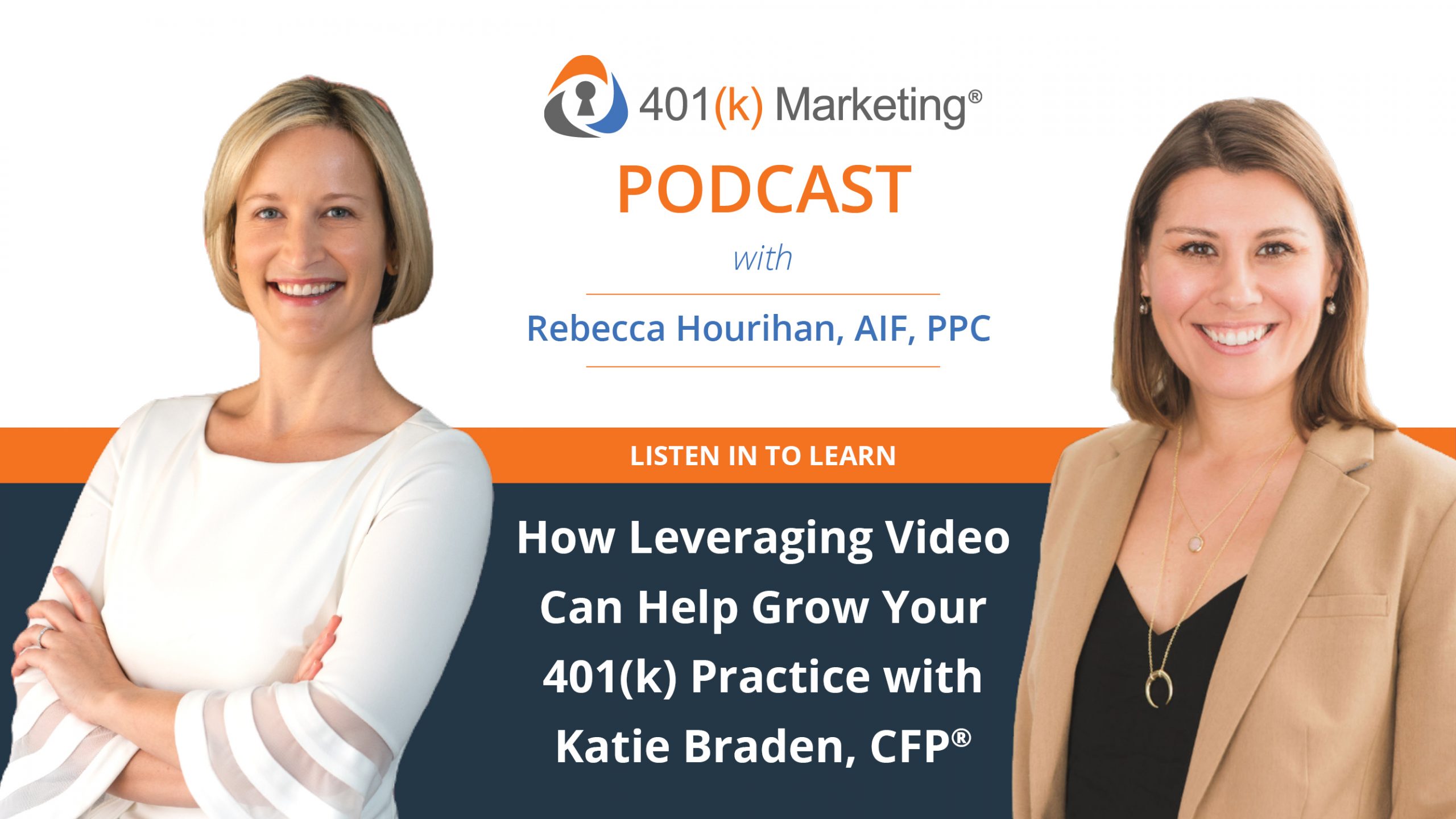 How Leveraging Video Can Help Grow Your 401(k) Practice With Katie Braden (Ep. 22)
In the aftermath of the pandemic, we are seeing a rise in video content – from Zoom calls to social media.
If the last five years have taught us anything, it's that we can't always meet with our clients in person. So, the next best thing to connect in an easy and authentic way is through video. 
In this episode, Rebecca Hourihan has guest Katie Braden, CFP®, founder of Innovating Advice, on the podcast to discuss the power of video and ways you can use it to your advantage.
Katie discusses:
Resources:
Connect With Katie Braden:
Connect With Rebecca Hourihan: 
About Our Guest:
After 16 years in the profession, Katie Braden, CFP® has combined her passions and expertise to focus on helping financial advisors leverage video to grow their businesses through her company, Innovating Advice. She runs the 3-month Video Creation Masterclass, video workshops and the Innovating Advice Community (IAC) which provides all the tools, support and resources financial advisors need to embrace the power of video.
Katie obtained a degree in photography from RMIT University in Melbourne, Australia before returning to the U.S. and joining her mother's RIA. She left in 2013 to start one of the first completely virtual, subscription-model financial planning businesses and then pivoted to working, speaking and consulting with financial planners in 35 countries, encouraging them to innovate in all areas. Katie is also a Private Pilot and loves the freedom of the skies, whether flying herself or traveling around the world with her husband, who's a professional pilot.
Podcast: Play in new window | Download | Embed