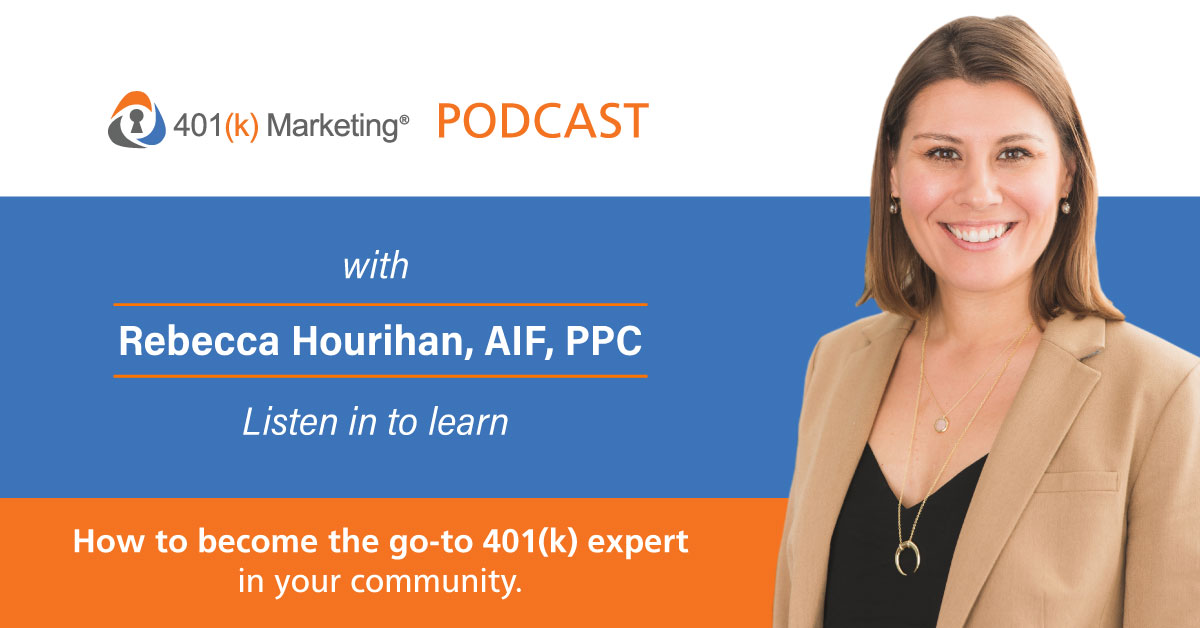 Episode 1: Meet Your Host, Rebecca Hourihan of 401(k) Marketing
Episode 1: Meet Your Host, Rebecca Hourihan of 401(k) Marketing
Welcome to The 401(k) Marketing Podcast! 
In this inaugural episode, meet your host, Rebecca Hourihan. Rebecca shares how she began her career in financial services and breaks down the unique service 401(k) Marketing provides to help financial professionals stand out from the crowd. 
In this episode, you will learn:
How 401(k) Marketing helps advisors earn more 401(k) business

What it's like working with 401(k) Marketing

Rebecca's idea of success and her unique marketing philosophy

The advice Rebecca gives most often

And more!
Tune in now to meet Rebecca Hourihan and to learn what she has in store for you with the 401(k) Marketing Podcast! 
Resources: 401(k) Marketing | Email | Rebecca Hourihan
Podcast: Play in new window | Download | Embed