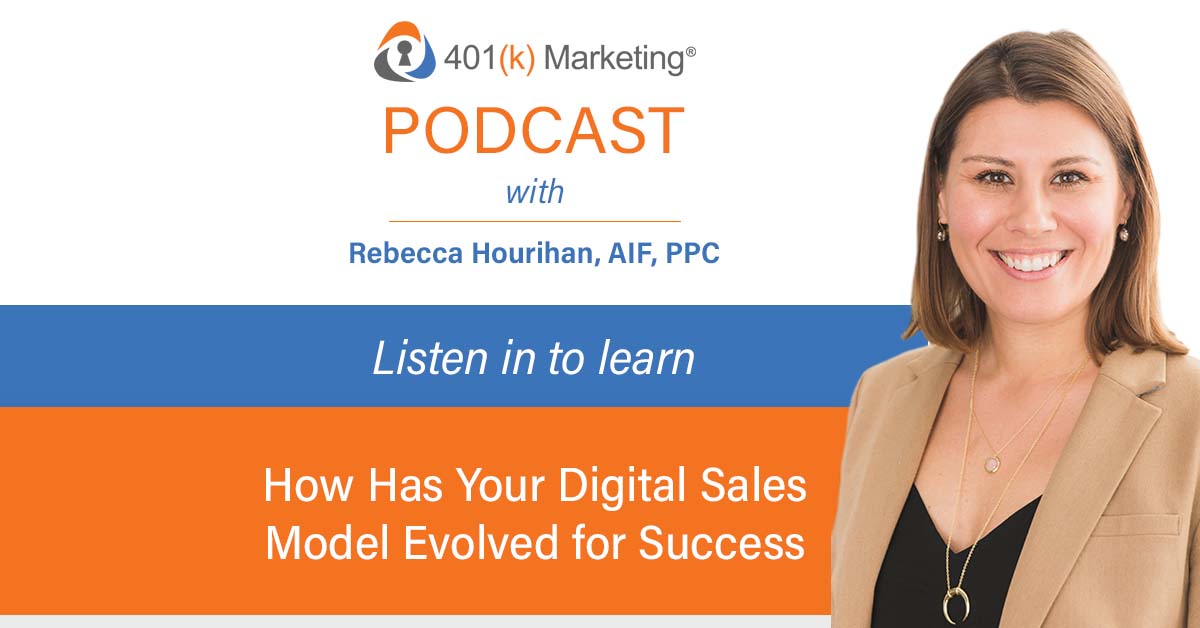 Episode 3: How Has Your Digital Sales Model Evolved for Success
Episode 3: How Has Your Digital Sales Model Evolved for Success
Is it time to reevaluate your sales process?
In this episode, Rebecca Hourihan talks about the importance of acknowledging and understanding the sales model that works best for you in our digital world. She shares the pros and cons of the traditional sales model, and discusses the opportunities of growth and success when embracing a step forward into digital technology.
In this episode:
How to start your approach to digital marketing

Ways to create interesting and unique marketing content for virtual prospecting

How to convert online interest into your next lead or prospect

Ways to maximize your voice with new technology

And more!
Tune in now to discover techniques to transform your traditional sales model to the future of digital marketing strategies
Resources: 401(k) Marketing | Email | Rebecca Hourihan  
Podcast: Play in new window | Download | Embed