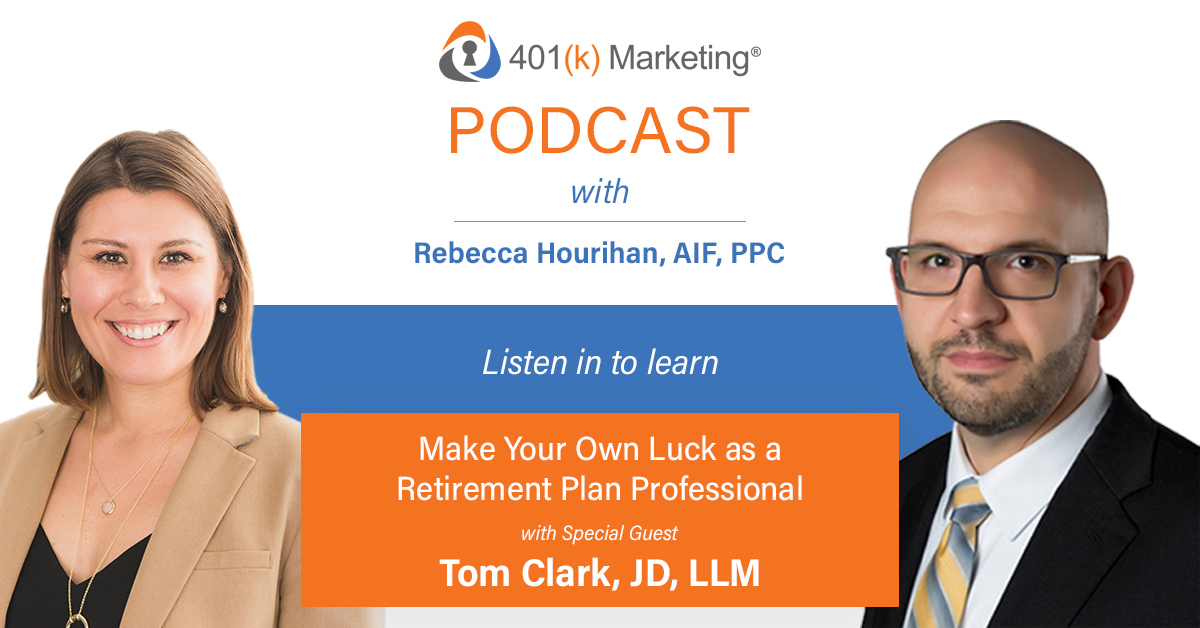 Episode 4: Make Your Own Luck as a Retirement Plan Professional — With Thomas Clark, JD, LLM
Episode 4: Make Your Own Luck as a Retirement Plan Professional — With Thomas Clark, JD, LLM
How can you pave your own path and stand out in a sea of professionals?
Find out in this episode, as Rebecca Hourihan is joined by The Wagner Law Group's Thomas Clark. Tom shares the critical marketing lessons he's learned throughout his career and shares advice for creating impactful marketing strategies that will help you stand out.
In this episode, you will learn:
How Thomas entered the ERISA industry

Why you should always be learning

How the retirement plan industry has, and will, evolve

The difference between features and benefits when marketing to clients

And more!
Discover ways you can make your marketing more impactful — and fun — by tuning in today! 
Resources: 401(k) Marketing | Email | Rebecca Hourihan | Thomas Clark  | The Wagner Law Group  | Thomas Clark Email
Podcast: Play in new window | Download | Embed