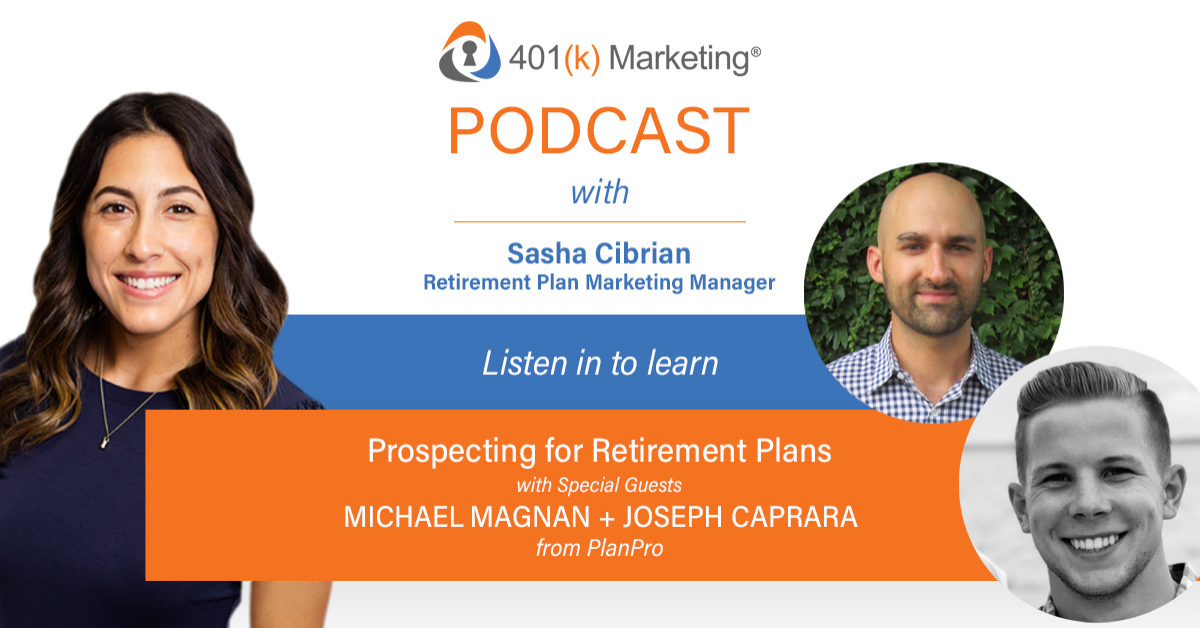 Episode 5: Prospecting for Retirement Plans – with Micheal Magnan and Joseph Caprara
Episode 5: Prospecting for Retirement Plans – with Micheal Magnan and Joseph Caprara
Having the right tool can turn a good retirement plan into a great one.
In this episode, Sasha Cibrian is joined by Micheal Magnan and Joseph Caprara from PlanPro. Micheal and Joe share their story of PlanPro, from the "aha moment" to how it has evolved today. Discover the importance of leveraging tools and data to create the best retirement plan for your clients.
In this episode, you will learn:
What led them to the investment world

How the right tools can benefit retirement plans

Why quality over quantity is so important

The importance of starting a dialogue

And more!
Discover the tool you were missing out on when building retirement plans by playing this episode now!
Resources:  401(k) Marketing | Email | Sasha Cibrian | Micheal Magnan ❘ Joseph Caprara |  PlanPro
Podcast: Play in new window | Download | Embed