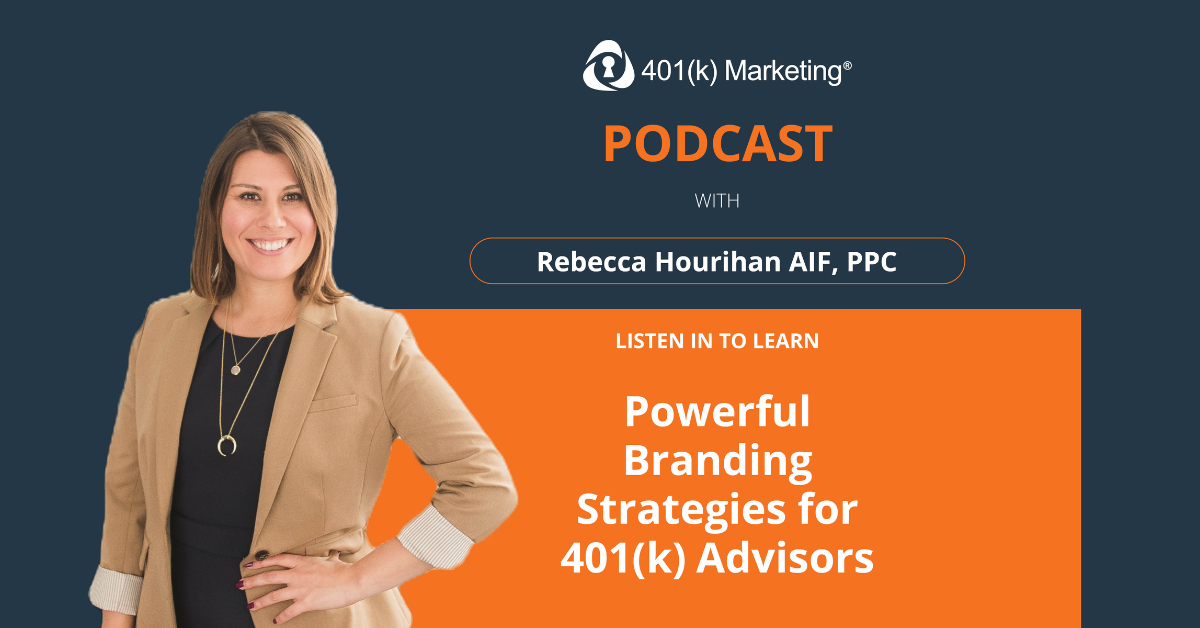 Powerful Branding Strategies for 401(k) Advisors (Ep. 33)
A consistent brand that resonates with clients translates into greater influence, business opportunities, and profitability. But how do you build one?
In this episode of the 401(k) Marketing Podcast, Rebecca Hourihan shares actionable strategies to build a strong brand presence in a competitive marketplace. She also talks about creating and implementing a long-term marketing strategy to scale your business.
Rebecca discusses:
What it takes to rise above the noise (on average, we're exposed to 10,000 ads daily!)

How to align your personal and corporate brand with authenticity

Key elements of an effective marketing strategy 

Two questions to kickstart marketing strategy conversations in your firm (some of 401(k) Marketing's secret sauce!)

Creating a 360-degree influence

And more
Resources:
Connect With Rebecca Hourihan: 
Podcast: Play in new window | Download | Embed