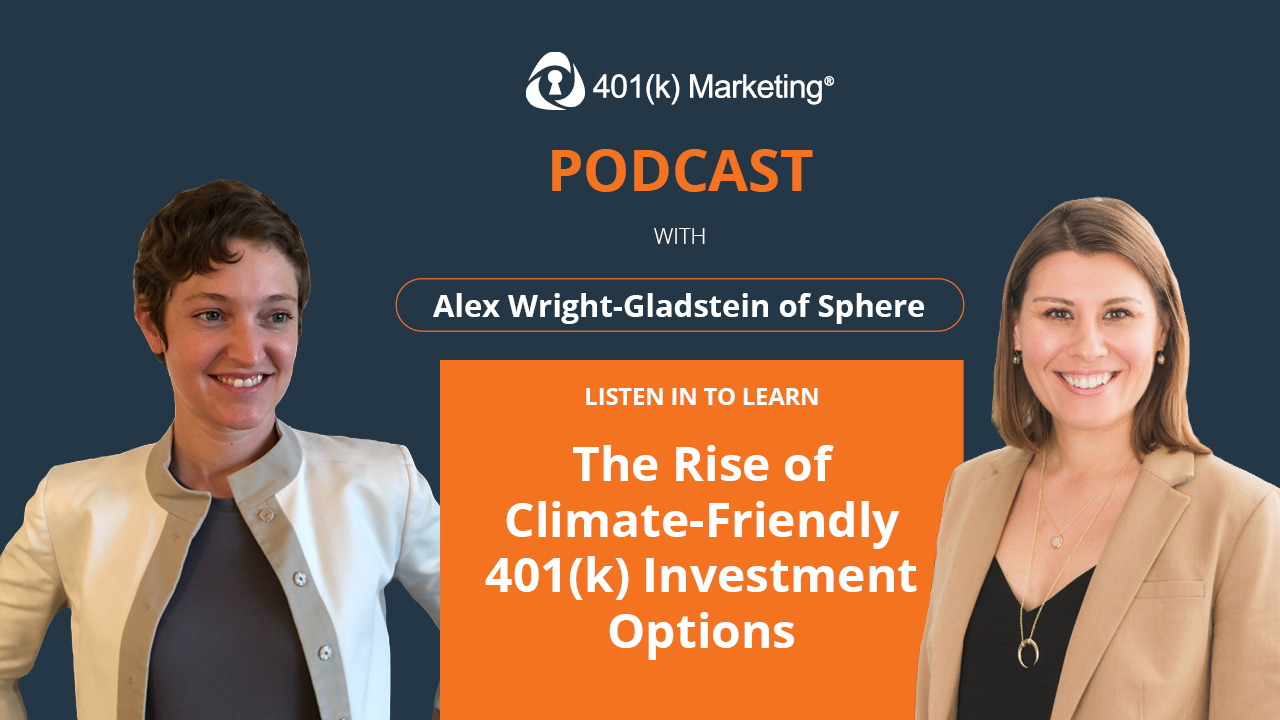 The Rise of Climate-Friendly 401(k) Investment Options with Alex Wright-Gladstein (Ep. 26)
The Rise of Climate-Friendly 401(k) Investment Options with Alex Wright-Gladstein (Ep. 26)
In this episode, we speak with Alex Wright-Gladstein, the founder of Sphere, an asset management company that offers a climate-friendly mutual fund and index option for retirement plans. She shares her journey of discovering the lack of sustainable investment options in 2017 and her mission to provide a low-fee, planet-voting alternative to the traditional S&P 500.
Alex discusses:
The holistic approach to corporate governance and retirement plans

Where the $1.5 trillion invested in the fossil fuel industry from 401(k)s are going

The risk of climate change is not just an advisor opportunity but a global mission

How young people are driving progress through initiatives like the Green New Deal

What her company Sphere is doing as a climate-friendly alternative to the S&P 500

And more
Resources:
Connect With  Alex Wright-Gladstein :
Connect With Rebecca Hourihan: 
About Alex Wright-Gladstein:
Alex Wright-Gladstein is the founder and CEO of Sphere. Over 80% of Americans are worried about climate change, but 99% of Americans with retirement savings don't have the option to make climate-friendly investments. Sphere makes climate-friendly investing available to those who would not otherwise have that option, by making it easy to offer climate-friendly options in 401(k) retirement plans. Prior to founding Sphere, Alex was founding CEO of Ayar Labs, an MIT technology spinout company that has raised over $200M in venture funding and makes data centers and supercomputers faster and more energy efficient by using light to move data between chips. She has also been the energy entrepreneurship practice leader at MIT and an energy efficiency program manager and energy markets specialist at smart grid company EnerNOC (now Enel X). She received an MBA from MIT and a BA in Political Science and Economics from Tufts University.
Podcast: Play in new window | Download | Embed