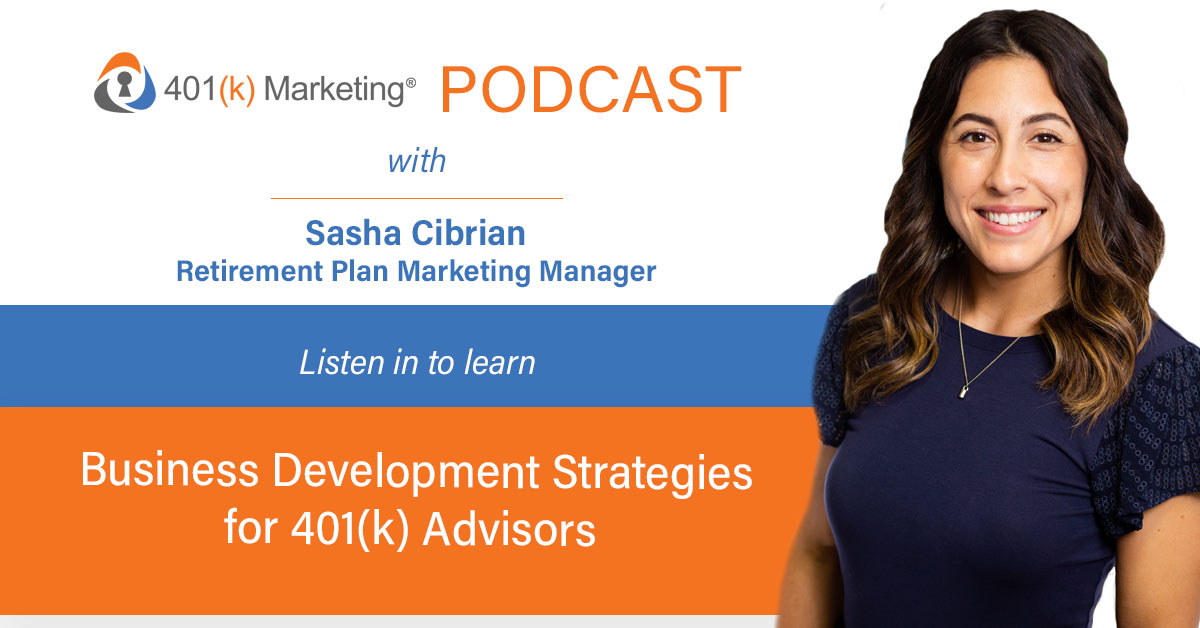 Business Development Strategies for 401(k) Advisors with Sasha Cibrian (Ep. 19)
Business Development Strategies for 401(k) Advisors with Sasha Cibrian (Ep. 19)
To grow your advisory firm, you need initiatives and strategies that can help you reach a broader clientele.
In this episode, Sasha Cibrian shares her knowledge on how to design the necessary activities to expand your firm. She covers topics like client acquisition, retention, reputation, brand awareness and why having niche retirement plan content enhances your trust. Additionally, she provides useful tips to help businesses expand their network through email campaigns and social selling with LinkedIn.
Sasha discusses:
The concept of business development

How the sales funnel can be useful to develop business strategies

Tips on how to advance an advisor's business

The value of outsourcing when getting into business development

And more!
Connect With Sasha Cibrian: 
Podcast: Play in new window | Download | Embed