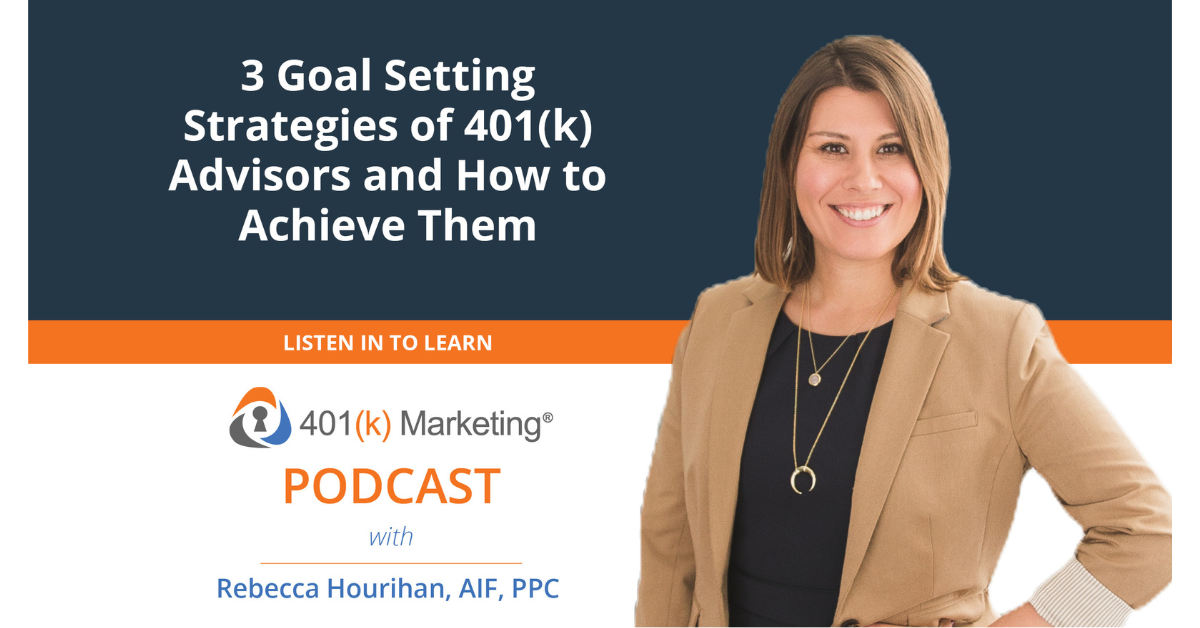 3 Goal Setting Strategies of 401(k) Advisors and How to Achieve Them (Ep. 23)
As we wrap up the end of 2022 and look forward to 2023, what do you hope to accomplish?
Growth? Profitability? Building a great team?
In this episode, Rebecca Hourihan breaks down three goals that many retirement plan advisors share and then she provides helpful tips and strategies to bring each one to fruition. 
Rebecca discusses:
The marketing funnel and the ways you can make the most of each stage

How to manage your time to achieve your short and long-term goals

Activities you can implement to achieve success for your business

And more!
Connect With Rebecca Hourihan: 
Podcast: Play in new window | Download | Embed