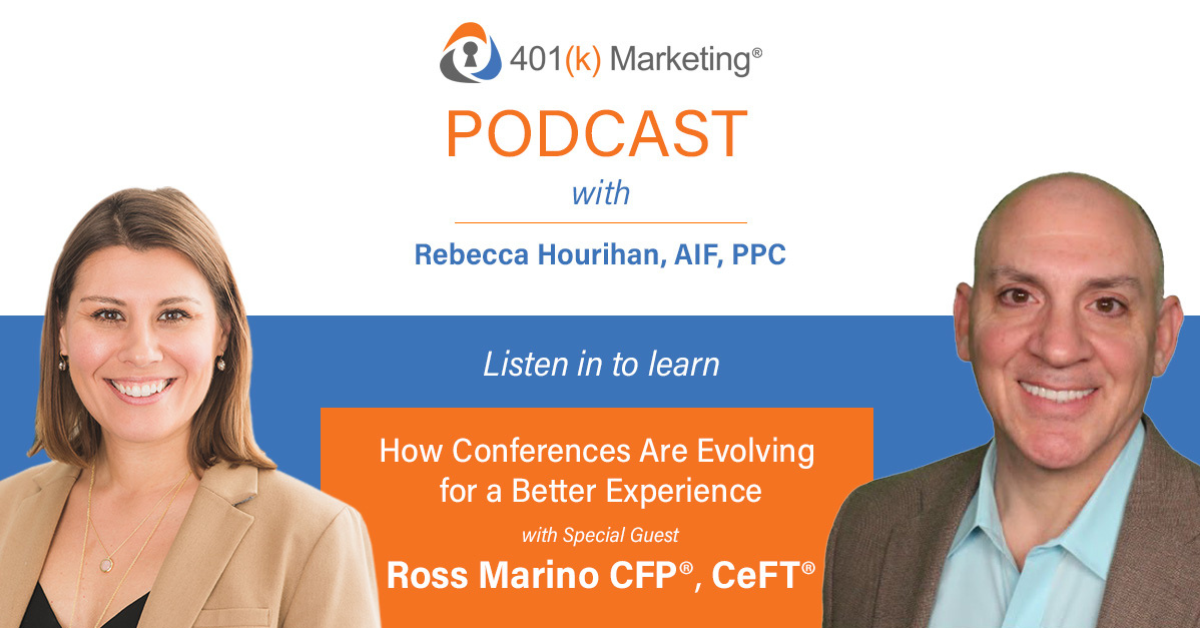 How Conferences Are Evolving for a Better Experience with Ross Marino, CFP®, CeFT® (Ep. 20)
What makes a conference stand out to you?
Is it the agenda? The keynote speakers? Making meaningful connections? Or maybe the refreshments and food? Attendees often feel like they have to abandon one for the other.
In this episode, Rebecca Hourihan has Ross Marino, CFP®, CeFT®, Financial Planner, Social Entrepreneur, Author, CEO, and Founder of Transitus Wealth Partners and Advisor2X on the podcast to share his experience. He is the founder of numerous workshops and conferences such as Wealth@Work, which is just around the corner, and even shares some information about his newest project, SHIFT Human First Financial Guidance.
Ross shares:
Resources:
Connect With Rebecca Hourihan: 
Connect With Ross Marino:
About Our Guest:
Ross Marino's fascination with business and investments started in the 9th grade, when he received a copy of Money Magazine as a birthday gift. Since business was a common topic in his home, this wasn't a huge surprise. His father owned a small business, and his mother was an executive for a "Big 4" accounting firm. That fascination led to a career as a financial planner, beginning in 1988. 
Giving back to make the world a better place is more than just a responsibility. Specifically, Ross believes business owners have an incredible opportunity to leverage their resources and find creative ways to impact the world. To this end, he founded Mission Made Jewelry to fight global poverty, which is funded and staffed by volunteers from his companies.
Podcast: Play in new window | Download | Embed