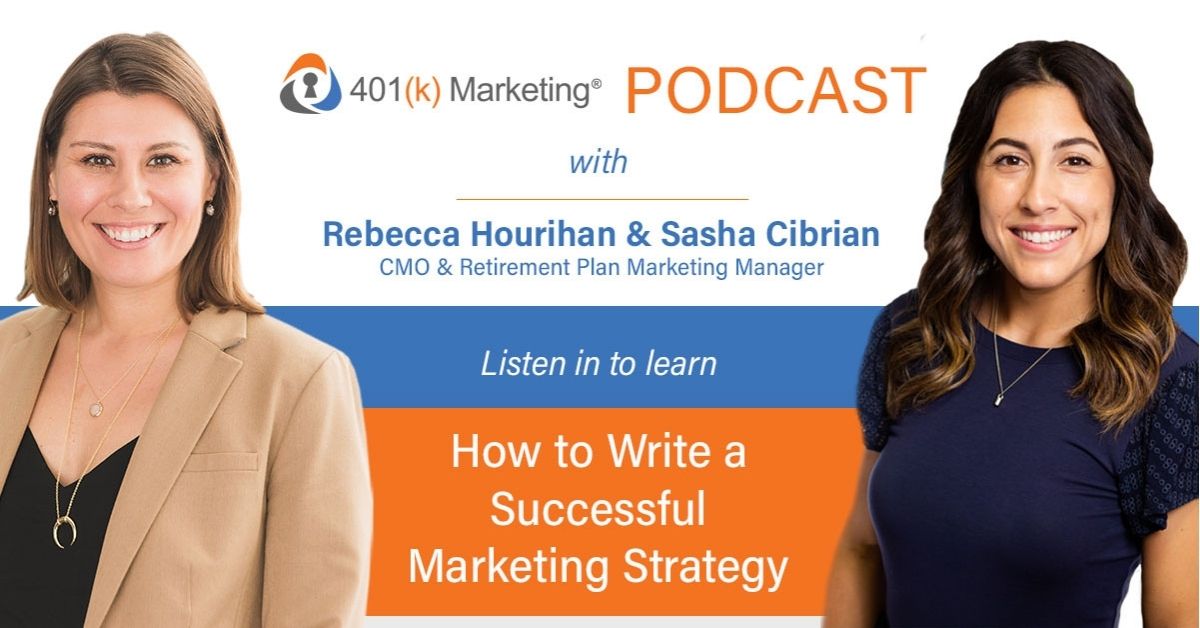 How to Write a Successful Marketing Strategy with Rebecca Hourihan and Sasha Cibrian (Ep. 17)
When was the last time you took a step back to assess your business? Reviewing your brand, mission, goals and marketing initiatives will help know if you're on (or off) track. 
In this podcast, we're going to show you how to do a company assessment with your team. So you can write and formalize a Marketing Strategy to align your brand, mission, team and goals into a unified client service standard and build an action plan for business growth.
Rebecca and Sasha discuss:
What marketing strategy is and why 401(k) advisors need it

The 6 different stages of marketing strategy

How you can develop an action plan

Where to get started and what to tackle first

And more
Connect With Rebecca Hourihan and Sasha Cibrian: 
Podcast: Play in new window | Download | Embed