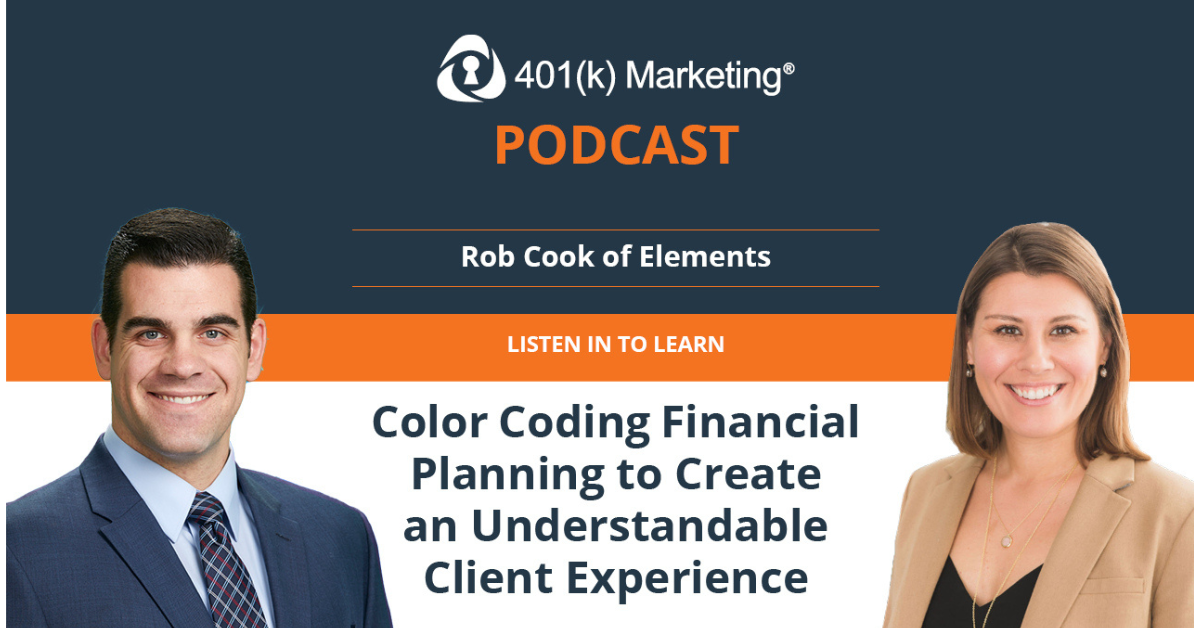 Color Coding Financial Planning to Create an Understandable Client Experience With Rob Cook (Ep. 25)
Have you ever spent time with a prospective client only to find out after you've sunken who knows how much time with,  that they're not a good fit?
In this episode, Rebecca Hourihan invites Rob Cook of The Elements Financial Monitoring System™ to share how their technology can help solve this very common problem faced by financial advisors by implementing a system and a process in place that would enable them to provide planning at scale.
Rob discusses:
How the Elements® software solution came to be created

The problems commonly faced by financial advisors and how their product remedies these issues

Why enegagement and adaptation is so important for financial advisors to implement

Why Elements® chose to do mobile first user experience

And more
Connect With Rob:
Connect With Rebecca Hourihan: 
About Rob Cook:
Podcasting, personal finance, college sports, and family are Rob's passions.
Rob is a CPA, CFP®, and former finanical advisor. By night he runs and operates his personal business, Contenders Wanted, and by day he is an account executive and shareholder of a FinTech company (Elements®) that's trying to change the way advisors serve their clients so they can provide advice anyone, and so more people can get access to high quality financial advice and create wealth. Then by night I am the host of the Contenders Wanted podcast and use Elements® to serve our audience.
Podcast: Play in new window | Download | Embed