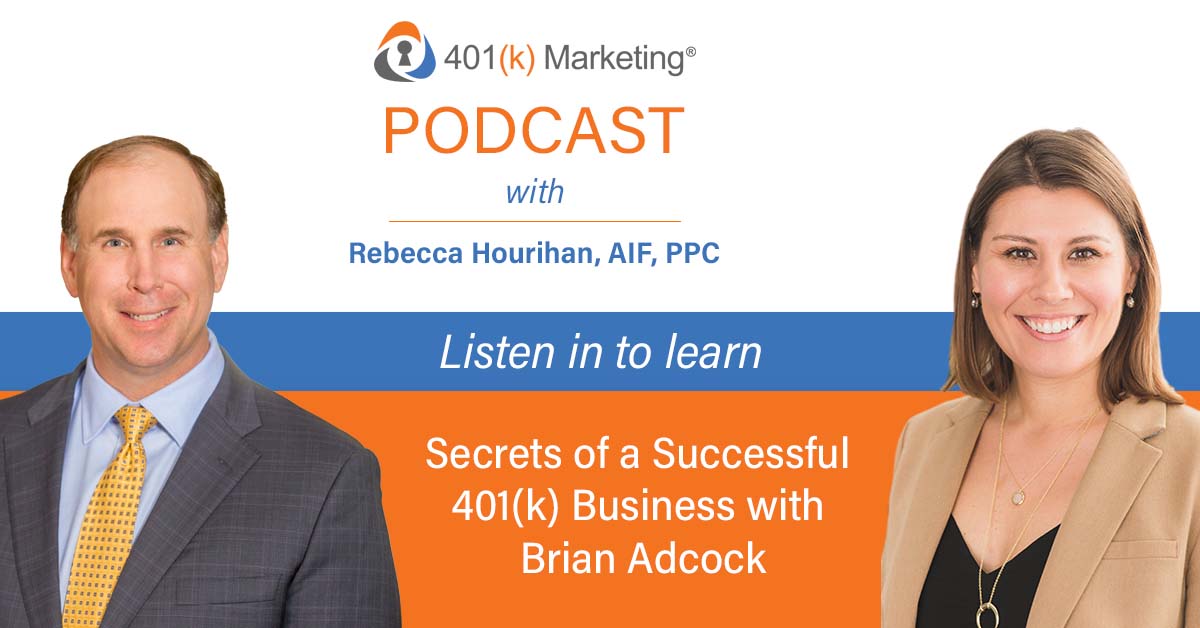 Secrets of a Successful 401(k) Business with Brian Adcock (Ep. 21)
How do you define success? In our industry, some consider themselves successful if they've made a difference in people's lives and served their communities.
In this episode, Rebecca Hourihan is joined by Brian Adcock, President of Adcock Financial Group, to share his keys to success and making customers happy. 
We talk about how he got started in the 401(k) side of things, the story of how Brian got his nickname, community initiatives, and Adcock Financial group's focus on delivering a great customer experience.
Brian discusses:
How community engagement can impact your business

The steps you can take to provide an exceptional customer experience

What Adcock Financial Group does differently that keeps their clients happy

And more
Connect With Brian Adcock:
Connect With Rebecca Hourihan: 
About Our Guest:
Brian Adcock graduated from Auburn University in 1996 with a BS in Marketing Education and joined Adcock Financial Group. He runs two divisions of Adcock Financial. Brian directs the Wealth & Income Planning Division, which works to create customized financial and investment planning for high net worth individuals centered around their core beliefs and goals. Brian also leads the Retirement Plan Division, where he works with small to mid-size businesses in implementing and monitoring retirement plans. He and his team work as an extension of the HR department to provide some of the fiduciary oversight requirements and, equally as important, work to provide the education of individual participants to help them make informed decisions around their retirement plan experiences.
Podcast: Play in new window | Download | Embed